Coworking brings down the walls in offices so start-ups and companies can work alongside each other in a strong community with a collaborative vibe!
We believe that people need the right environment to do their very best work, so we ensure that our workspace is created with you and your business's success in mind. There is a science behind our space, with custom-built furniture to facilitate long hours of meetings, brainstorming and planning, while lighting and acoustics ensure optimum productivity.
.
Discover why our clients took this approach to support their unique needs.
Workspace for a day, a week, a month or a year… find commitment-free blended solutions as unique as you are. However you work best, we're here to support you as you do it.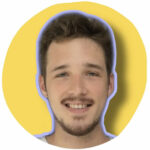 L'atelier brings the first real office-alternative to Satu Mare. Its bright and open design encouraged me to get even more creative and in touch with the other co-workers.
Also, I can book everything in this central space on the L'atelier website and get access via my smartphone, what makes my stay nothing less than perfect.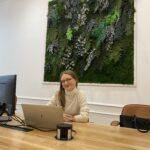 💼 After the boring home office days and the severe atmosphere of the factory, it was refreshing to work at the classy L'atelier.
💕 I have found friendly people at the office.
🖥️ They indeed provide all conditions for a harmonious workday, I have even received an extra large monitor!
❗ It's worth trying the place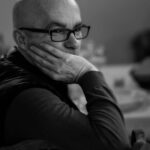 I chose a place in the office room, where I sat relaxed, quietly and in an extremely pleasant and familiar atmosphere, where I could go about my business without anyone bothering me in any way.
Practically, the possibility to work from such a space offers not only space and comfort, but also all the infrastructure necessary for the activity and the opportunity to get out of the comfort zone or the comfort of the house.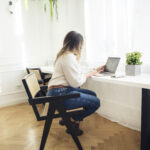 Copywriter, Creative Advertising
An absolutely fantastic location for the freelance community (and beyond) where we can work whenever we need to. We are happy to have such an opportunity in our small town to work from the heart of the city at high class standards!